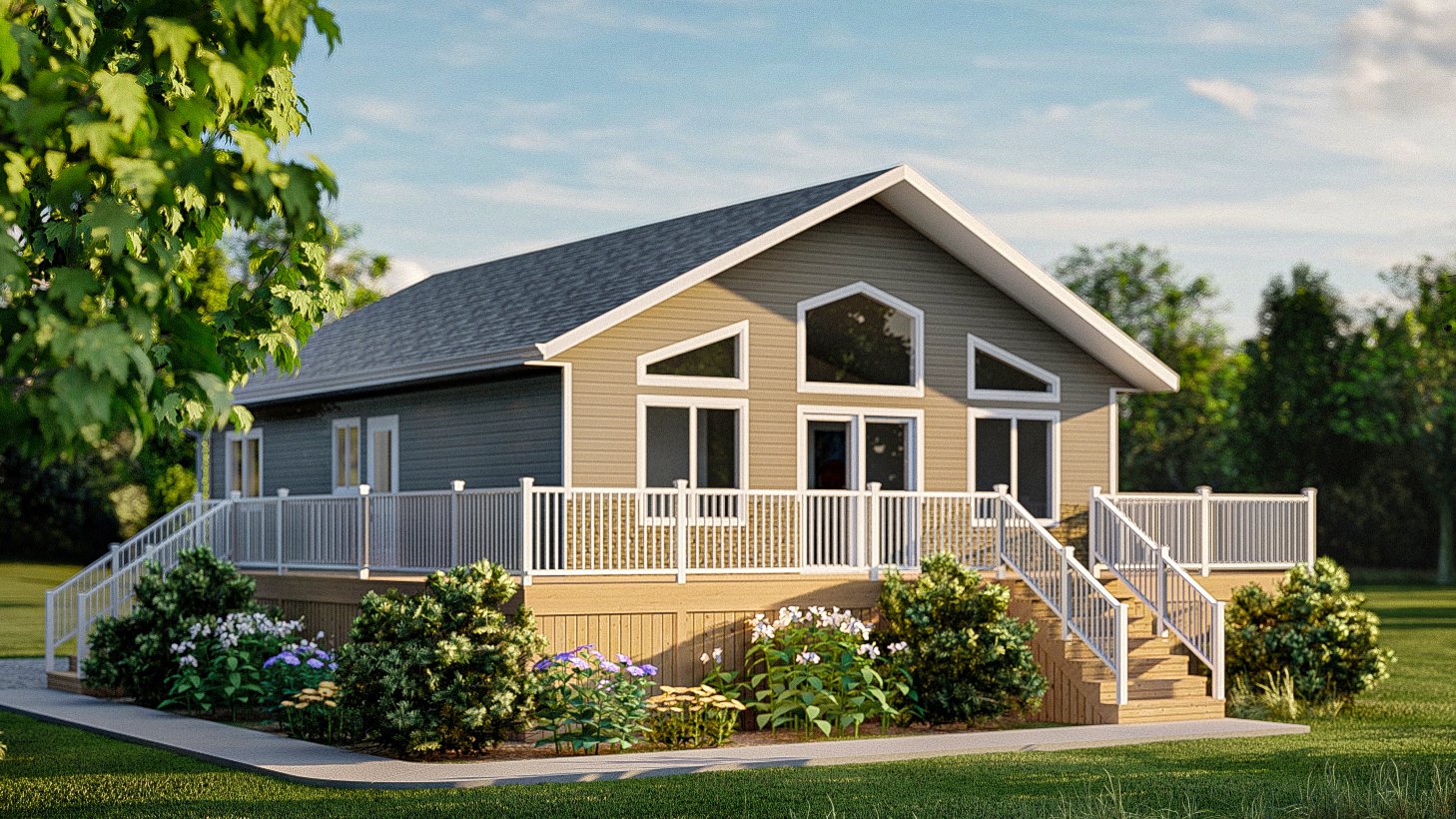 Taran Wraparound Deck
There isn't much that beats the front porch experience during the summer months. Whether you're a chair, swing, or front steps kind of person, relaxing out on a deck is a real treat. The Taran is the perfect home plan for a classic wraparound deck. Nelson Homes is able to add in an affordable wraparound deck package with the purchase of the Taran.
*Taran wraparound deck rendering to left/above.
Floor Plan
1120 SQ. FT.
28'-0"W x 40'-0"D
Living Room
16'-0" x 12'-0"
Master Bedroom
12'-1" x 9'-2"
Bedroom #2
8'-5" x 10'-8"
Bedroom #3
8'-5" x 10'-8"