Vacation Homes | Cottage and Lake Houses
We'll Help You Bring Your Dreamy Getaway to Life With Our Custom Cottage and Lake House Plans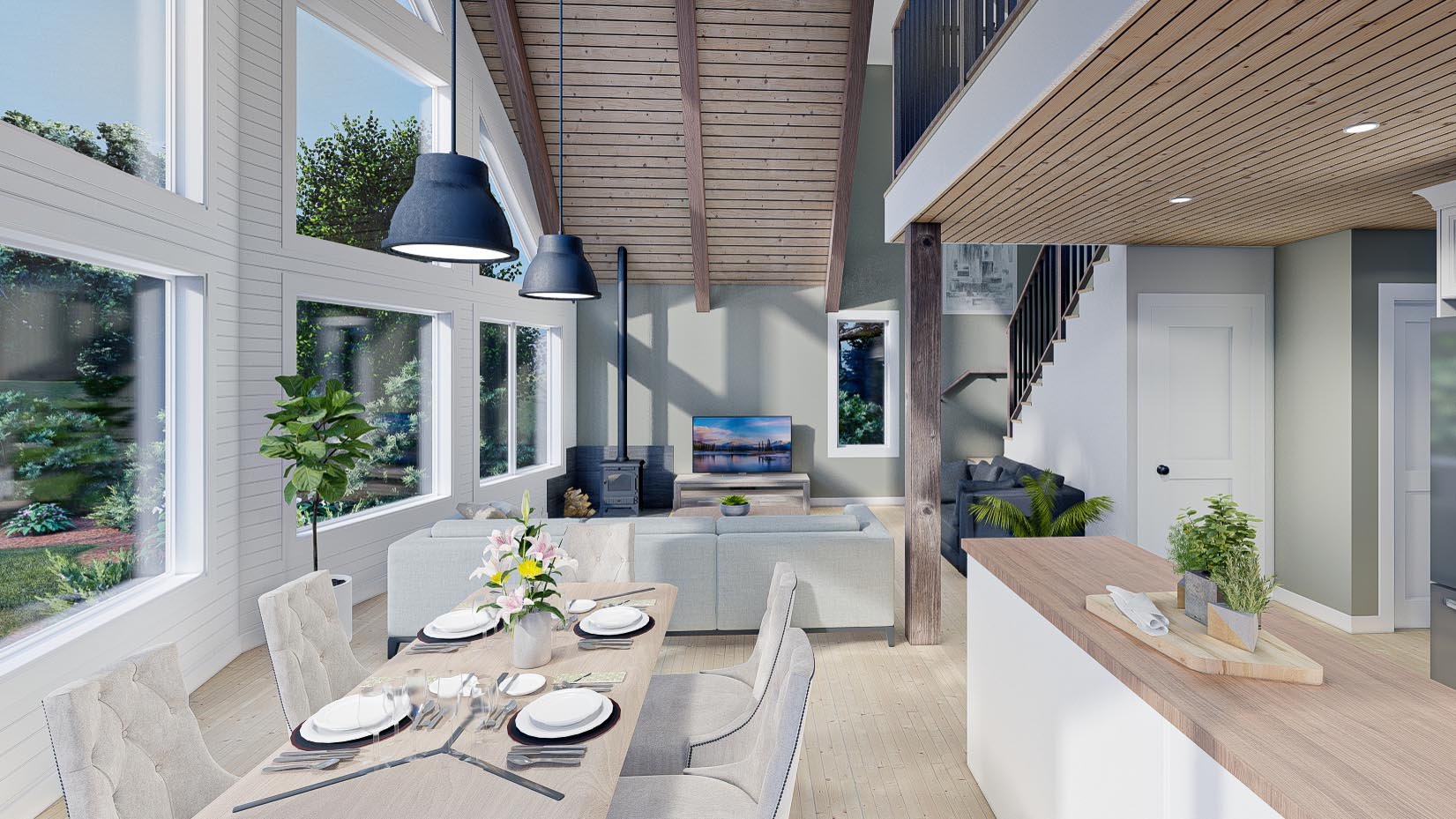 Build Your Dream Cottage or Lake House
A vacation by the lake or in the middle of the peaceful countryside can be a wonderful way to spend some precious moments with your loved ones. Sometimes, though, the hassle of searching for suitable accommodations every time you want to take a trip out of town can put you off this idyllic idea entirely. What if there was a better way to enjoy that dreamy getaway that you deserve? 
Enter Nelson Homes custom cottage and lake house plans. We will build your vacation home for you, from the ground up, so that you can have your very own little oasis of peace and nature to escape to any time you want.
Fully Customized Vacation Homes
Whether you are dreaming of summer days by the lake, or if you prefer the ever-so-quiet countryside life, Nelson Homes can help you turn that vision into reality.
We work with you each step of the way, so you can be sure that your vacation home will be fully customized to your specific needs and expectations. Start exploring our cottage & lake house plans below.
Foundation Options
With a custom vacation home built by our experienced and professional team, you can rest assured that the end result will be beautiful! Foundations can vary depending on your house plan, construction method, and building location. Contact our team for details!
View All Home Plans
Quick Possession
Construction Methods
Scroll

›

›
View All Home Plans
Quick Possession
Construction Methods