Fall Promotion
Fall Into Savings
Embrace the vibrant hues of autumn and seize the chance to make vast savings on your next Nelson Home (Up to $35K). This fall special brings you astounding discounts and unique deals, making the dream of owning a Nelson Home more achievable than ever. Whether you're in search of a snug retreat or a roomy family dwelling, our sales team is eager to guide you to the ideal home that fits both your desires and budget. With our unmatched autumn offers, now is the paramount moment to transform your home aspirations into actuality. Reach out to our well-informed and amiable sales team today to benefit from our spectacular fall savings and claim your dream Nelson Home at an unbeatable rate.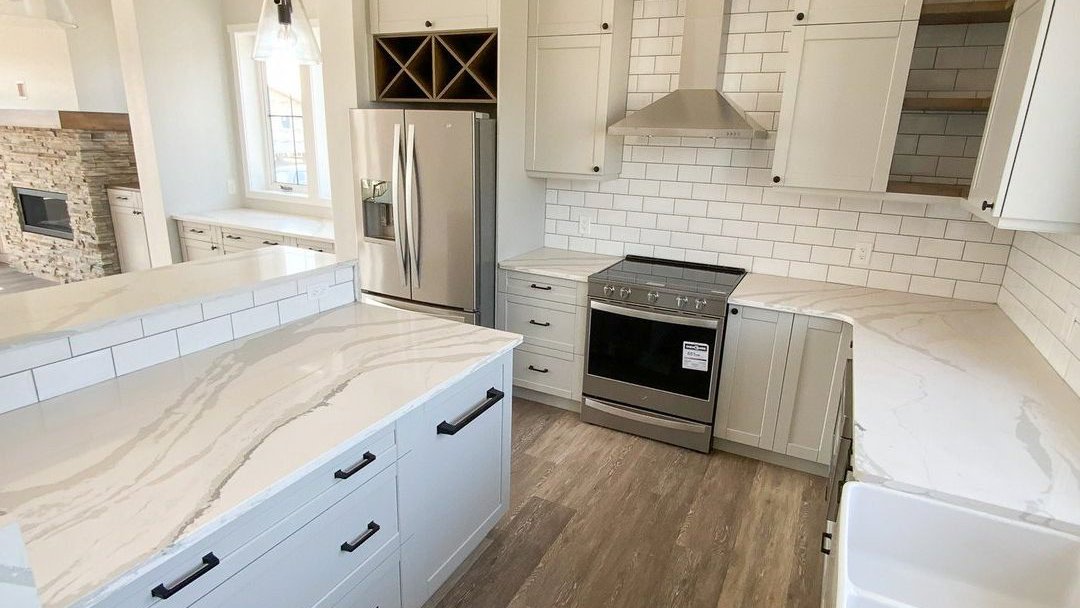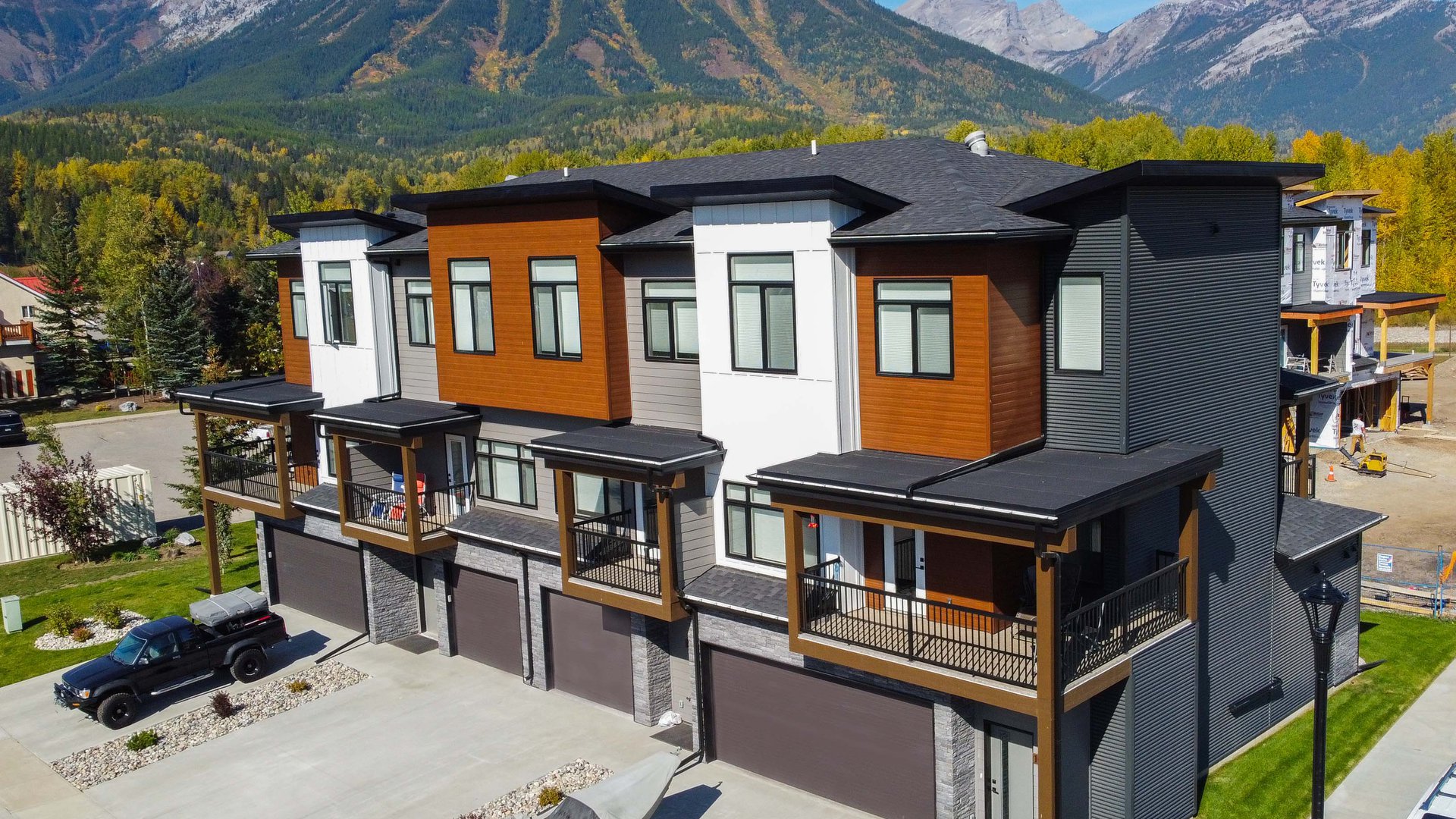 Commercial Projects
Our prefab packages can be used on any house plan design including hotels, apartments, and light commercials.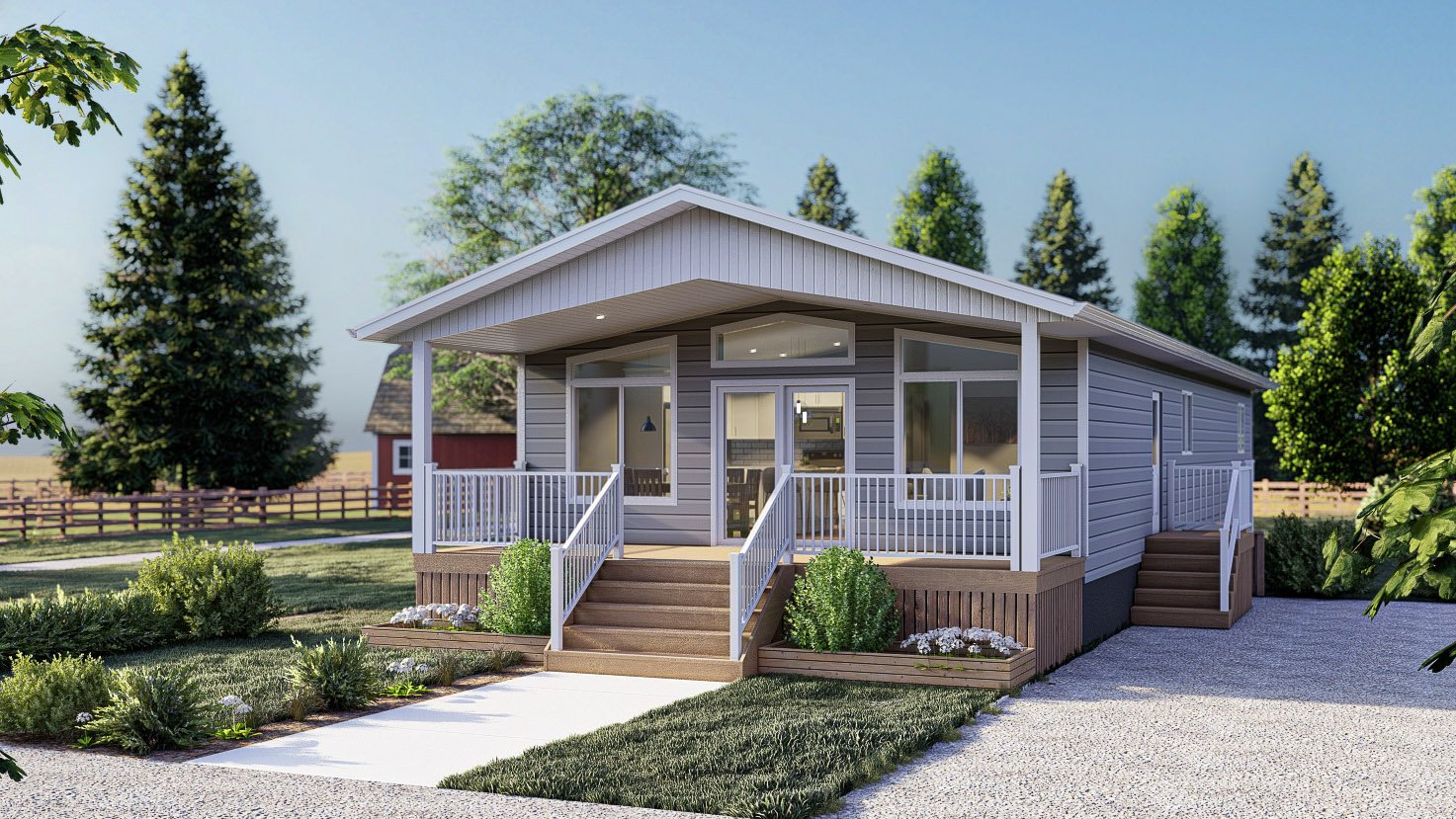 The Prairie Collection
Our newest collection includes six beautiful bungalow-style homes. Each with its own distinct design and features. The homes range in size from a little under 400 to just over 1440 square feet. The Prairie Collection is made up of homes that are built to be lived in—and built to last.
Top Selling House Plans
Check out some of our top selling house plans:
Feature Showhomes
Get ready to tour our newest ready to move showhomes in Lloydminster & High River, Alberta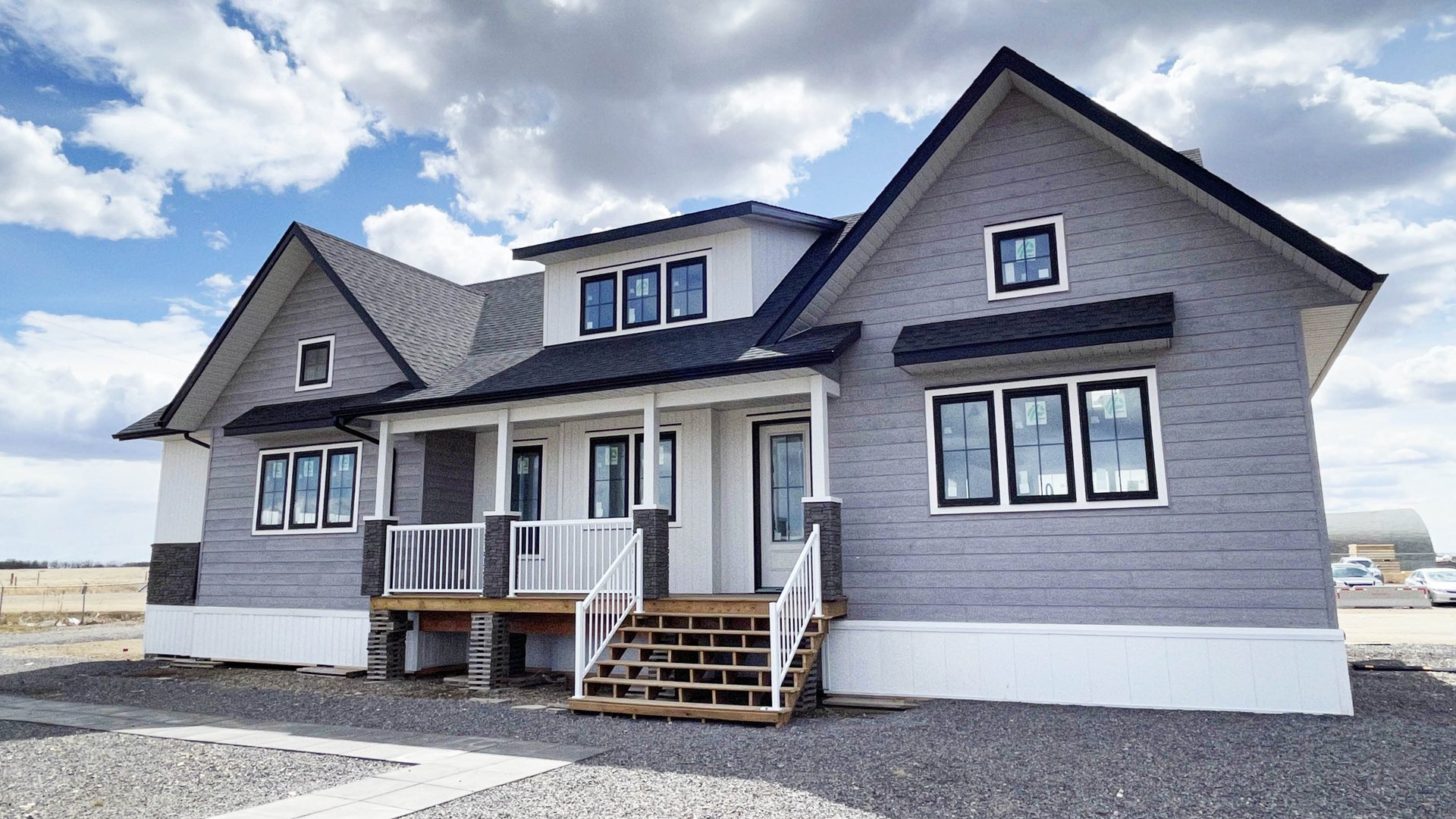 We built our Nelson home in 1978 and are still living in it today! Excellent quality homes!

Vivian Schmiedge

Mesa Home Plan | Lanigan, SK
We found that Nelson Homes was AWESOME to deal with! We had an additional 6' feet added to the Heston home plan. We thought the house price with the added SQ footage, modifications and upgrades was quite reasonable. We talked with and looked at many builders and homes over the years, and in only one visit with Nelson Homes, we signed up - full speed ahead!!!!

Glen & Maureen Mitchelmore

Heston Home Plan | Lac La Biche, AB
We LOVE our Nelson home! The whole process with Nelson Homes was fast and easy from start to finish! Our Cascade home plan was finished on time, and it is BEAUTIFUL!

Sarah White

Cascade Home Plan | Cranbrook, BC
Our Nelson home built in 1968 is still standing and going strong, despite all the different kinds of weather conditions in Alberta! Nelson homes are truly BUILT TO LAST!

Wendy Lennox

Custom Home Plan | Champion, AB
A FLAWLESS home building experience!

Ashley Conley

Rundlestone Home Plan | Pincher Creek, AB
Fifteen years later, we still LOVE our Nelson home! The quality is top-notch. Even our building inspector commented on the quality of the products as above any standards set in our area.

The Nelson representative was more than helpful in every way. Even when the lumber prices went down, the savings were passed on to us, even though we had already ordered our home. The home's construction was quick and efficient, the contractor was excellent, and even during construction, suggested minor changes that helped with the overall final product. If we were to build again, we would definitely be calling Nelson Homes.

Mick & Katherine Berisoff

Custom Home | Alberta
We had our Nelson home built in 2002 on the Rocky Mountain Front just south of the Alberta border and have lived in it year-round since Christmas Eve of that year. We get some wicked winds, snow, and wild temperature fluctuations in the area. We are happy to say that after 19 years, our Nelson home still stands strong.

Ursula Mattson

Prefab Home Package | East Glacier, Montana
I absolutely LOVE Nelson Homes!

Kelvin Bartsch

Several Custom Home Plans | AB, BC, SK & MB
We have had the incredible opportunity to work with Nelson Homes. Their high quality and service have shown us new efficient ways of building.

Derrick Henderson | Chief Executive Officer

Several Home Plans | Sioux Valley Dakota Nation Education Authority, MB
Over the years, I have purchased two Nelson prefabricated home packages. The packages were better than VERY GOOD, and the company was awesome to deal with! I highly recommend Nelson Homes and would not hesitate to buy again.

Gordan Judzentis

Medford Home Plan | Smithers, BC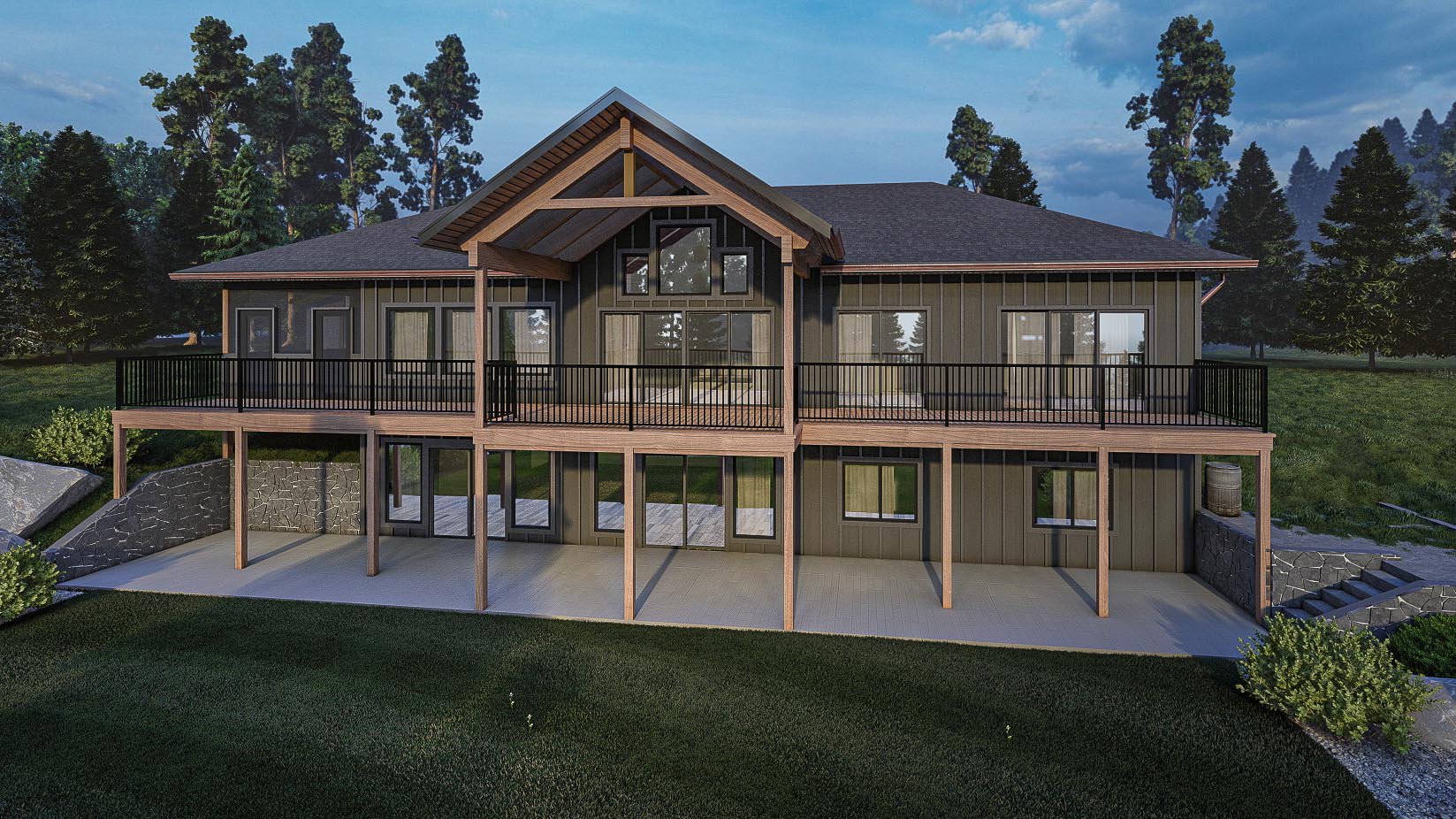 Custom House Plans
At Nelson Homes, we believe that our customers should have the home of their dreams, so we offer a wide variety of standard and custom modular home plans.
Nelson Homes can modify any existing Nelson home plan, design a complete custom home, or work from your architectural blueprints. Nelson's technical, architectural, and interior designers will help guide your custom home building process from start to finish.